T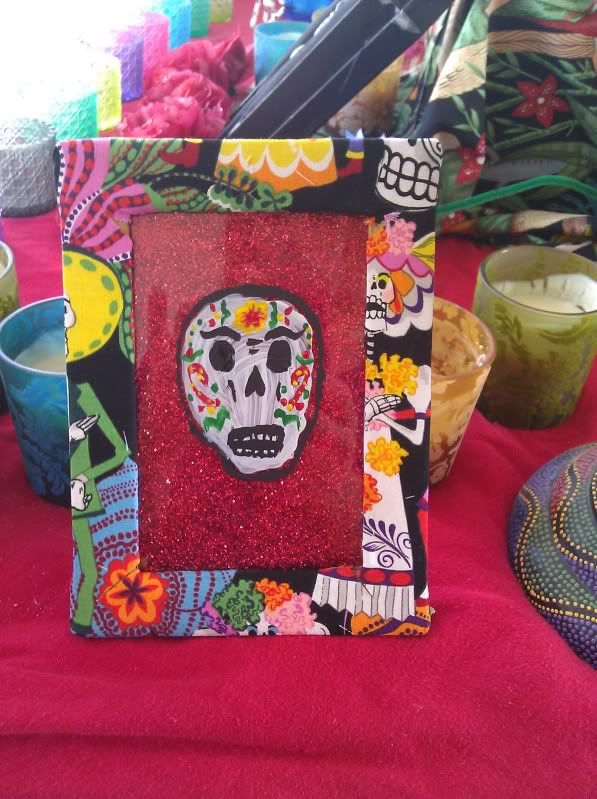 Glass Painting
I'm not going to do a step by step on this one, because there are so many variations on what you can do. I will tell you that you can buy picture frames at the Dollar store and Acrylic paint too. For the one my daughter and I made, I also had construction paper, glitter and some fabric.
If you want to cover you frame with fabric, simply lay it out .
Cut the center of the fabric out for the inside of the frame. Make a diagonal cut on each corner so you can fold the fabric over easily.
Lay your frame on the fabric, so the fabric is pattern side down and the frame is backside facing you.
Fold and glue the inside of the frame. You can use any craft glue.Cut off excess when dry.
To fold the rest, I used a wrapping paper technique. Fold over the corners like you are wrapping a present, but put a little dab of glue on the corn to seal your crease. Stretch and glue the fabric around the frame until you are done.
Next you are ready to do your background and paint your glass. For our project my daughter took construction paper and covered it in red glitter. I painted a skull on the glass.
Some other ideas is to paint a bat on the glass and trace out a haunted house behind it. Or do a glitter spider web and then paint a spider on the glass. There are lots of cute ideas on how to make this in to a Halloween project.